Kid-specific protection for the younger tech users. Designed for easy hold by growing hands, the OtterBox Kids EasyGrab tablet case features a durable construction with grip ridges.
Description
Ensure kids' tech is ready for anything with OtterBox Kids EasyGrab Tablet Case. Known for legendary protection, OtterBox designed EasyGrab Tablet Case especially for small hands. Made to prevail over tumbles and drops and to outlast daily wear and tear, parents can rest assured their kids' tablet is protected.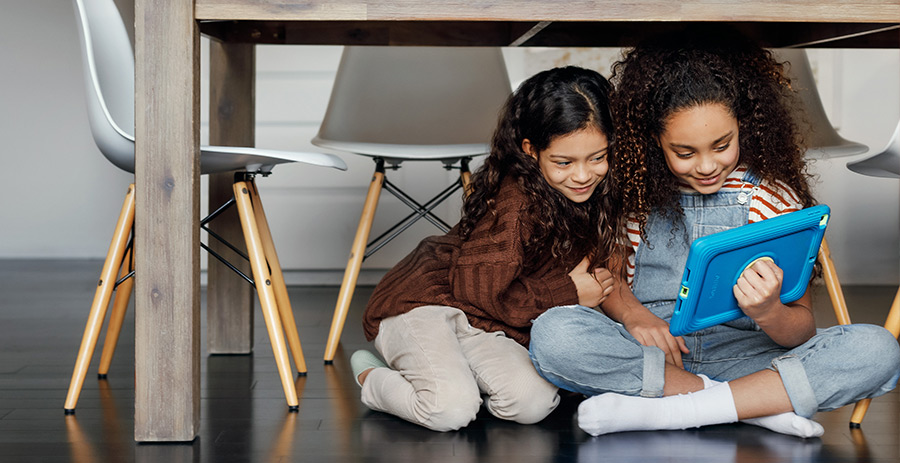 Multi-Use Case Stand
Included with EasyGrab Tablet Case is the innovative EasyGrab Multi-Use Case Stand designed for secure car travel, multiple hands-free viewing angles and convenient carrying on the go. Help kids grow their minds, grow their confidence, and make the most of their iPads with OtterBox Kids EasyGrab Tablet Case.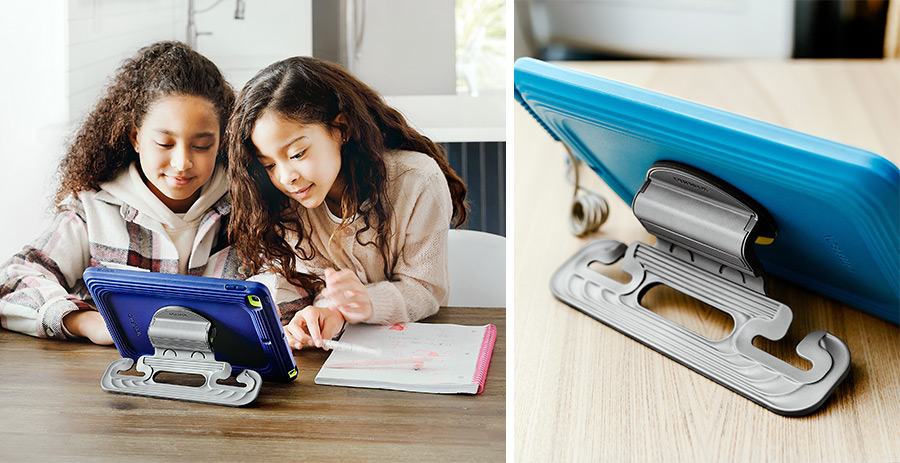 Additional Features
Durable construction that's tested and proven to outlast heavy-duty use
Grip ridges designed for easy hold by growing hands
Rugged protection withstands drops, throws and falls
Clean crumbs, sticky snacks and grime easily, case withstands frequent use of cleaning and sanitizing wipes
Fun colors that kids love and parents approve